Dream patios usually include a postcard-worthy view, some privacy and a bit of magic. Whether you have a pocket of space or a party-size backyard, a high-rise balcony or a quiet lane in the country, there are a few staple pieces that can take any outdoor living room from drab to fab without blowing your budget. Although this list doesn't include an in-ground pool or a seaside plot of land, these 12 affordable options will upgrade your space to a modest retreat just in time for summer.
Related: Browse Houzz's Outdoor Living Sale Through May 9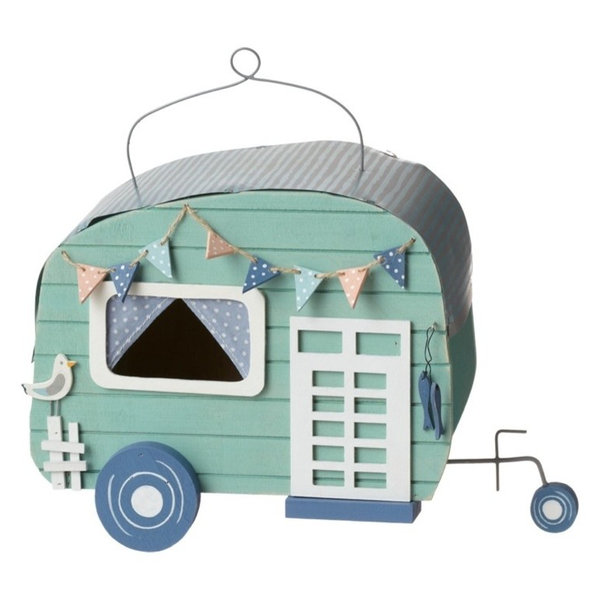 1. Feather-Friendly
Invite backyard creatures to your yard with offerings of food, water and shelter. This happy camper birdhouse is irresistibly quaint with a pastel palette, tiny bunting and white picket fence. Plus, it's as functional as it is charming. Birds can set up camp through a small opening. Watch and see as fluttering visitors give your garden more meaning this year.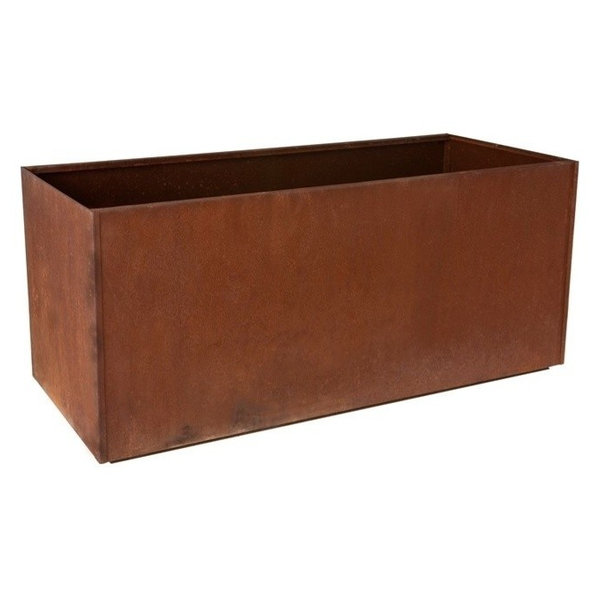 2. All Things Green
Cor-Ten is among the greatest hits from the design trove. This weathering steel is celebrated for its distinct finish that naturally develops a patina over time. It's a good chunk of change upfront, but a Cor-Ten planter is a worthy investment for a long-term, low-maintenance flower bed. Plant tall bamboo inside and arrange planters along the border of your patio for a living privacy screen.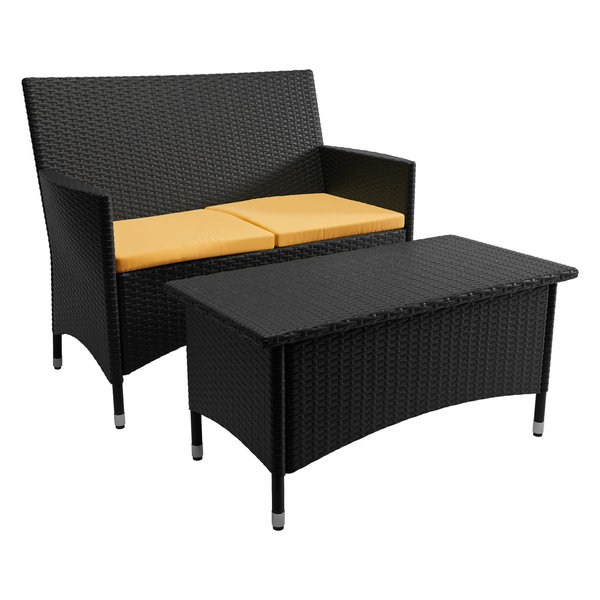 3. Outdoor Sofa
This two-seater sofa is practical for pint-sized patios. Washable seat cushions and UV resistant rattan make this transitional-style outdoor lounge set ideal for all outdoor spaces big or small in most climates. Modernize traditional patios with the clean-lined design or bring a city balcony back down to Earth by draping a cozy throw along the sofa back and lighting candles on the coffee table.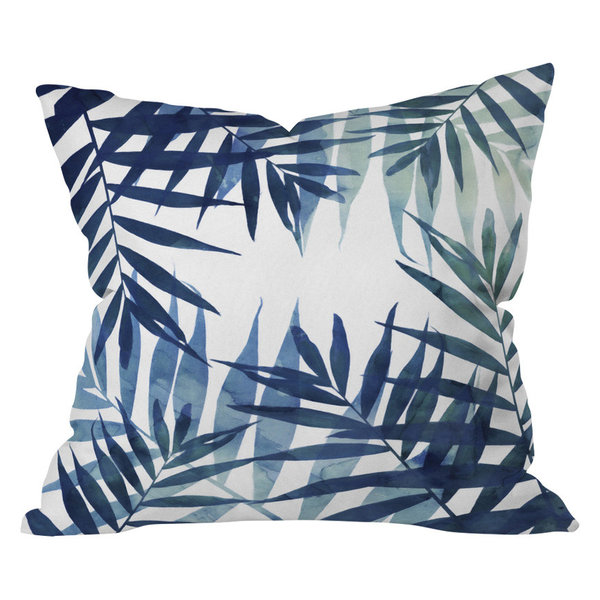 4. A Touch of the Tropics
Is an outdoor living room really complete without at least one piece of tropical decor? Evoke summer vibes by donning your patio furniture with a palm-printed pillow or two. The blue leaves are a cool twist on the typical outdoor theme. Cloak your space with tropical foliage, like bird of paradise, mandevilla and dwarf citrus plants, for authenticity.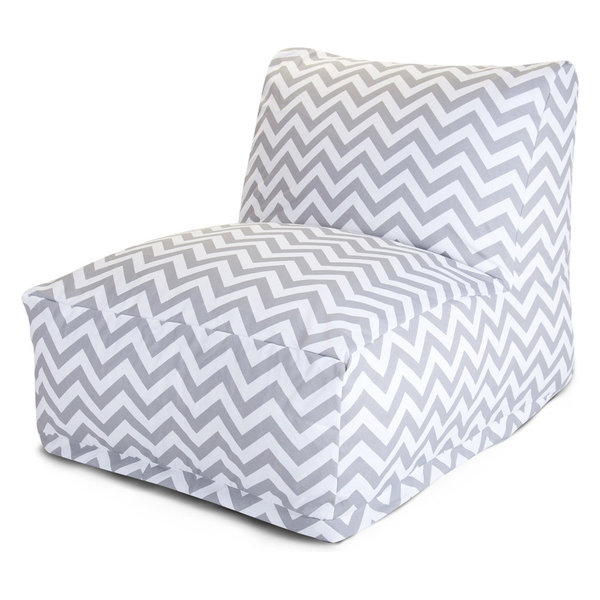 5. The Ultimate Lounge Chair
The long, hot days of summer will soon revive the lost art of laziness. If your patio is your relaxation station, consider bringing in a bean bag chair or two. Comfortably melt into the gentle slouch of this cushy lounge chair as you chillax with your BFF or make progress on your summer reading list. The machine-washable slipcover is available in three neutrals (gray, black and chocolate) and three brights (orange, sage and yellow), so check out all six colors before you buy.
Order this bean bag chair today!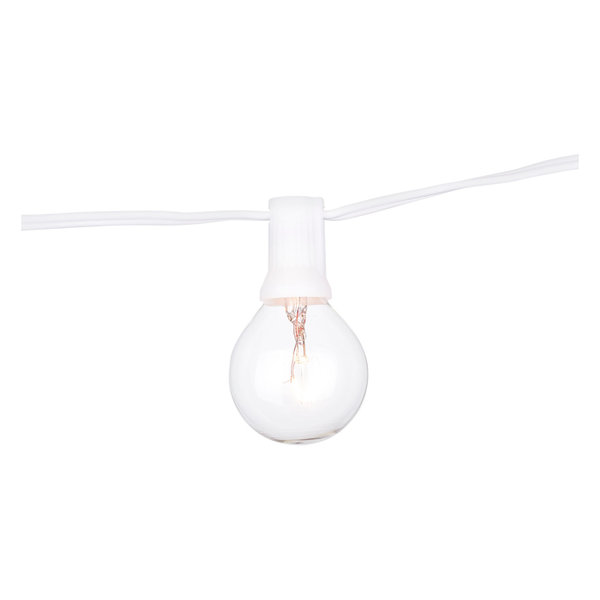 6. Mood Lighting
String lights are a magical touch to a well-manicured lawn, fragrant flowers and stately furniture. After a hard day's work, step outside at twilight and let the twinkling glow transport you from the daily grind or city buzz to somewhere else entirely. Don't forget the practicality of extra outdoor lights. They go beyond ambience, extending your time outside and illuminating paths and stairs for a safe journey back indoors.
Order these string lights today!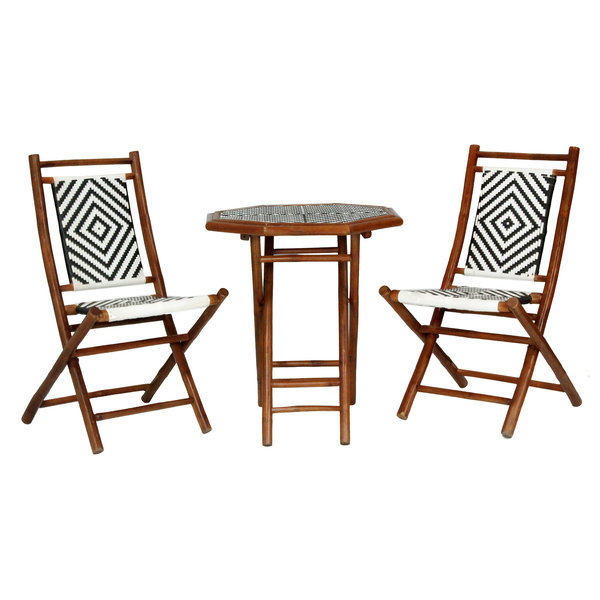 7. Breakfast for Two
Many outdoor spaces are designed with the notion of watching sunrise or sunset with a warm cup of coffee or glass of wine. As idyllic as this is, most of us never seem to make this daydream a reality. It would be a more attainable goal, however, if your patio was well-equipped and ready for the ritual. A bistro set might be exactly what you need to put these plans in motion. Position the table and chairs right outside a sliding glass door to simply slip out and sit down at a moment's notice.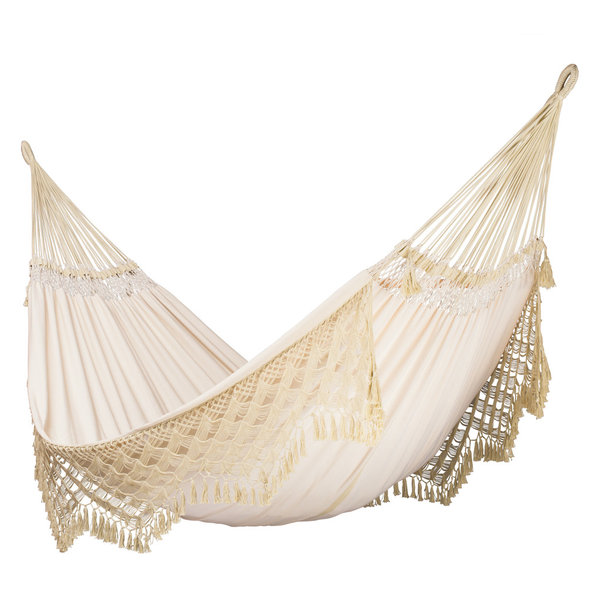 8. Siesta Alfresco
Summer breezes call for some much-needed to-and-fro time and nothing quite compares to the dreamy experience of a hammock. This cotton hammock with crocheted fringe is the apex of bohemian flair. It's family-sized, so you can sway alongside your significant other or toddler. This hammock is pictured in champagne, but it's also available in a rich wine color.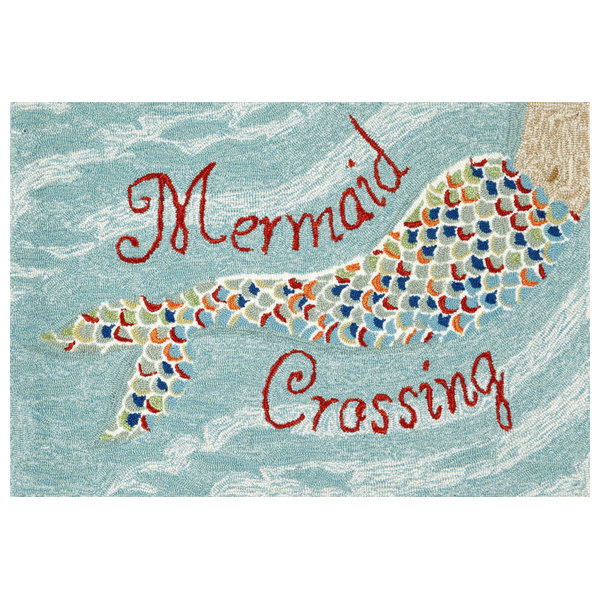 9. A Punch of Personality
Summer is all about having fun in the sun and you'll want your outdoor living room to reflect that same positive attitude. Inject some personality into your patio design with an outdoor rug. Not only is this mermaid crossing mat festive, but it's also a great way to tie together a colorful motif and protect bare feet from a sunscorched deck. Place it by the pool (if you're lucky to have one), so swimmers can wipe their flippers before and after getting out of the water.
Not sure which size you need? Find helpful details in this Rug Size Guide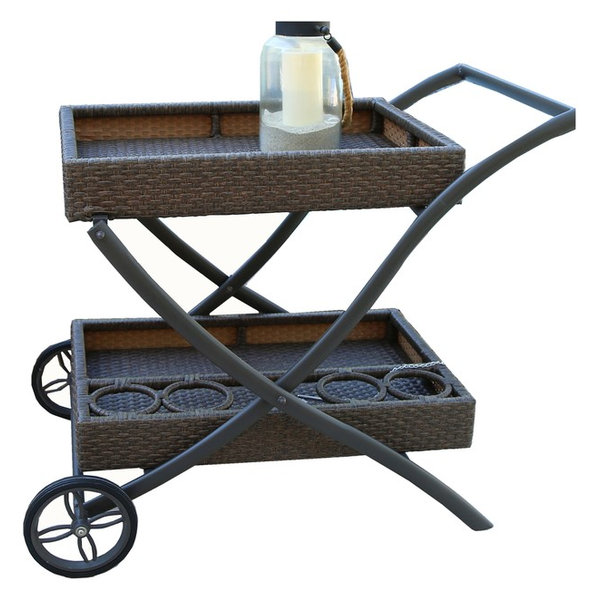 10. Happy Hour
Outfit an outdoor bar cart with refreshments before the first heat wave hits. Store beverages, like sparkling water or rosé, in the sturdy bottle holders along the bottom shelf. Keep an ice bucket, a bottle opener and a set of glasses handy on top. Straws, extra napkins and a bowl of homegrown garnishes are nice additions for summer barbecues too. You can easily wheel this cart from the patio to the kitchen when you need to restock mid-party.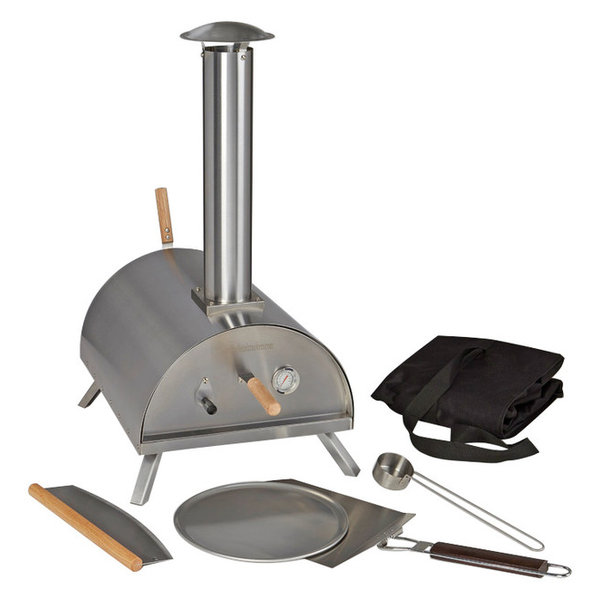 11. Not Your Average BBQ
Burnt out on burgers and brats? Spice up this season's menu with an outdoor pizza oven. The Giuseppe Pellet Pizza Oven yields the 12-inch, piping hot pizzas in minutes. It includes all the the tools you need to make the perfect pie right on your patio: a pizza peel, rocker-style pizza cutter, four-ounce sauce ladle, pizza pan, cooking stone and a travel bag. Get more use out of this oven by turning pizza night into a family tradition.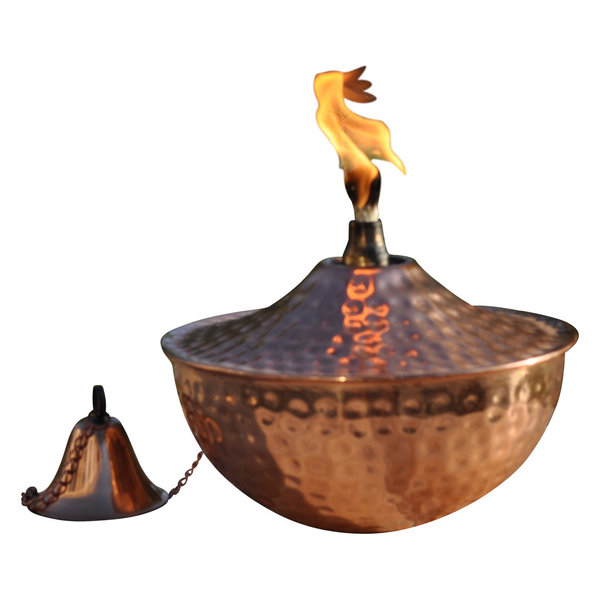 12. Fire and Light
Keep the party going with ample sources of heat and illumination. Envelope your patio in warmth with this inviting tabletop torch. The wick won't burn away and its light can even endure an unexpected sprinkle of rain. A flickering flame's reflection in the hammered copper will be a mesmerizing centerpiece for your new outdoor dining table.
Order this tabletop torch today!