Although equipping the happy couple and new homeowners with the basics is important, it's the unexpected gift that can be most memorable and sometimes more useful. Here are 10 off-registry, but nonetheless practical wedding gifts that won't break the bank.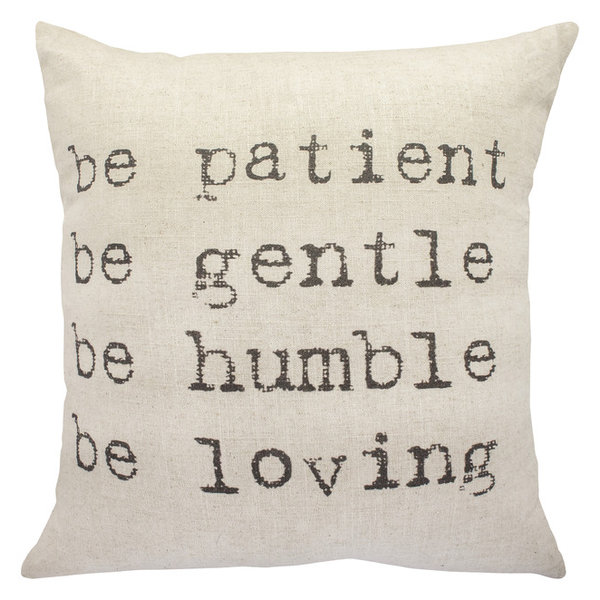 1. Pillow Talk
Bless the newlyweds' house with the popular Bible verse, Ephesians 4:2. Handmade in the U.S., this farmhouse pillow will add a little love and a lot of charm to a sofa, bed or entryway bench. The polyester-filled insert can be removed to clean the burlap cover. This pillow is exclusively sold on Houzz, but you can browse more decorative pillows here.
Order this decorative pillow today!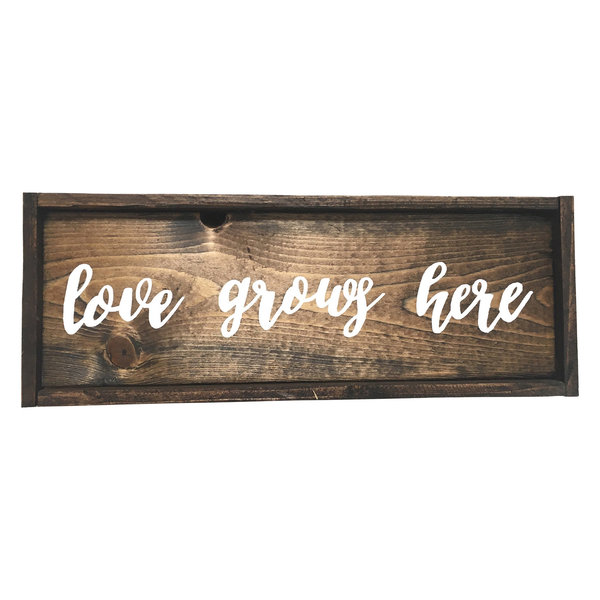 2. Handmade Decor
Handmade gifts are extra special. This sign was handcrafted from knotty pine wood and the sweet slogan, "Love grows here," was elegantly handwritten. Hang it above the bed, near the front door or on a gallery wall. Gift this sign with a potted plant or garden seeds, so the lovebirds can tend to a real love fern of their own.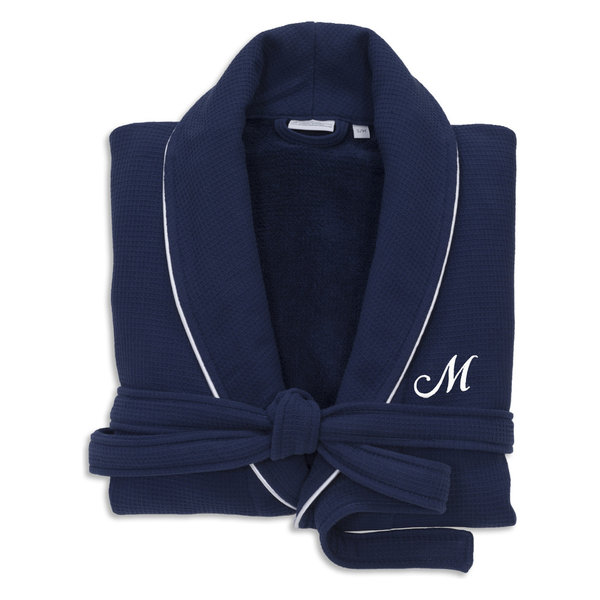 3. Monogrammed Bathrobes
If personalization is what you're after, anything monogrammed will do. These bathrobes are made out of luxurious Turkish cotton and labeled with an initial the couple will soon share. White satin trimming on the collar, cuffs and pockets add definition and sophistication to the exceptionally soft robes. These navy bathrobes are great bridal shower gifts since they could be used as "something blue" before the couple says, "I do." Hurry and grab this cozy gift while it is on sale to stay under your $100 gift budget and give a wedding gift you know the happy couple will use!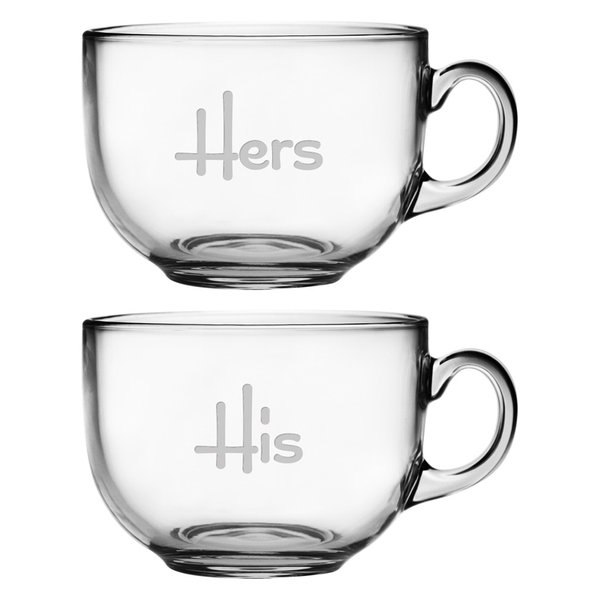 4.
Matching Mugs
A pair of coffee mugs is a gift that's guaranteed to get a lot of use. They're oversized and dishwasher-safe, so the bride and groom will surely keep these "his and hers" mugs in heavy rotation. Indulge in a generous amount of coffee first thing on Monday morning or use them as bowls for soup on a sick day.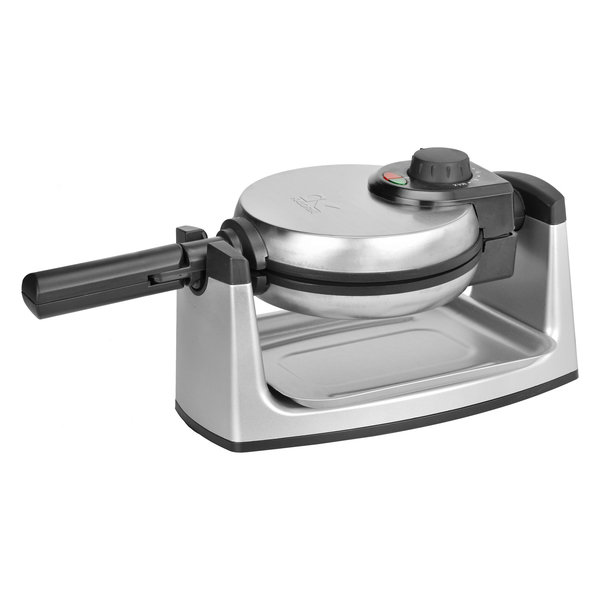 5. Happiness By Way of Waffle
A waffle maker takes breakfast in bed to the next level. The non-stick rotary plates produce an evenly cooked Belgian waffle every time. An at-home chef can easily adjust the temperature and wipe the iron clean for a delicious, no-mess breakfast. If your soon-to-be-married friend or family member deserves to be spoiled by their sweetie, this is a perfect wedding gift for them.
Order this waffle maker today!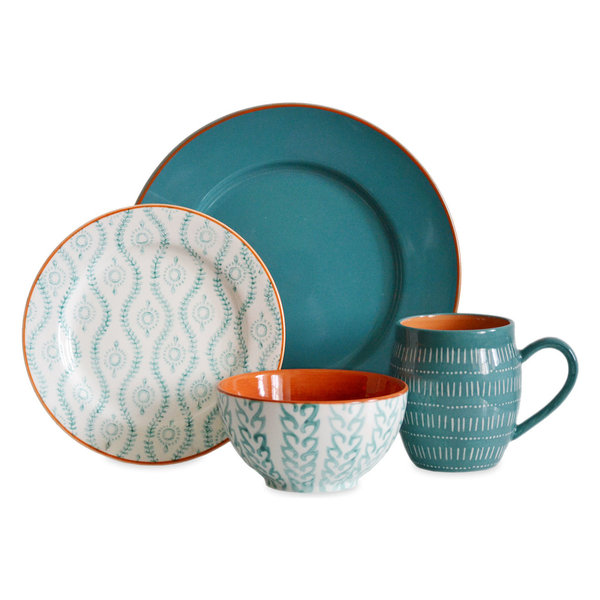 6. Festive Dinnerware
Dinnerware sets are customary wedding gifts. If they haven't registered for a set they like yet, these bright dishes are practically foolproof. The 16-piece set includes four dinner plates, salad plates, bowls and mugs. The color psychology of turquoise and orange make it a refreshing combination that's said to promote well-being, creativity and happiness. Who knew a dish set could inspire healthy eating and a balanced diet? Impress newlyweds with this fun fact and therefore thought you put into their gift.
Order this dinnerware set today!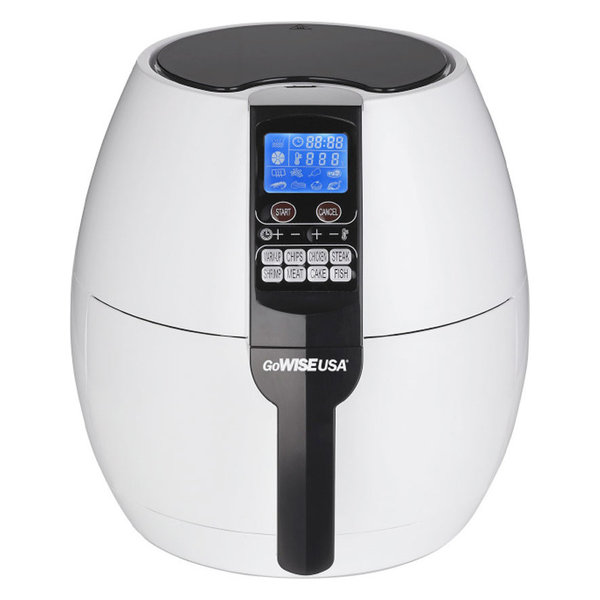 7. Specialty Appliance
Try a trendy air fryer to surprise foodies in love with something a little more unique than a hand mixer or coffee maker. It's a twist on the deep fryer and the new way to fry, grill, roast and bake food with little to no oil. The eight settings include warm-up; chips and fries; chicken; steak; shrimp; meats; fish; and even cake. Your gift will help ensure husband and wife are as healthy as they are happy.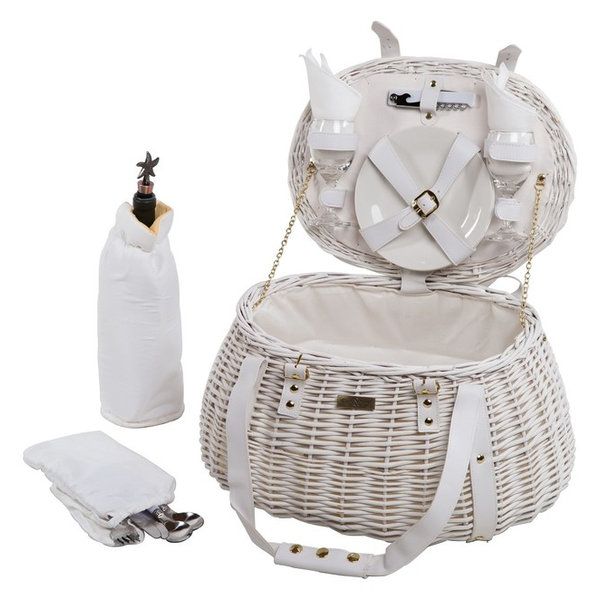 8. Picnic Kit
Is there anything more romantic than newlyweds enjoying a picnic in the park? This vintage white basket includes everything they'll need to extend their honeymoon at home. Plates, wine glasses, flatware and napkins for two plus a bottle opener and a wine bag. A bottle of champagne and handwritten directions to the closest park would be sweet perks to find inside. This picnic set is on sale now, so if you want a unique, thoughtful and affordable gift under budget Order this picnic basket today!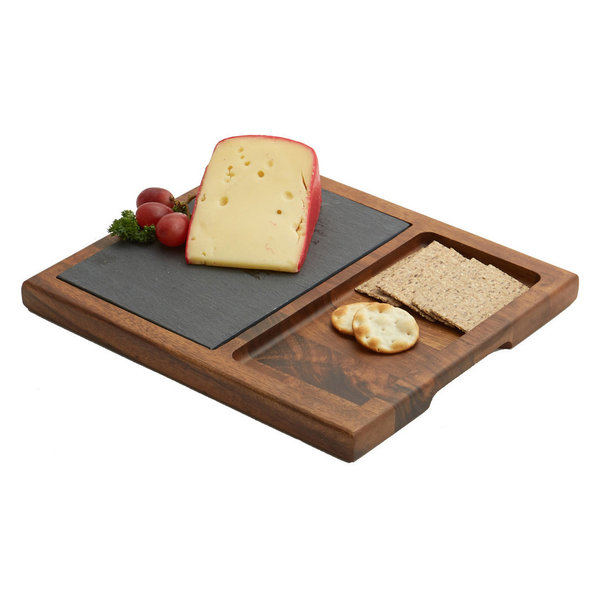 9. Something a Little Cheesy
Encourage first-time homeowners to spread the love with a platter, like this one. It'll come in handy as the married couple begins to host holiday dinners and family gatherings. If you're in the $50 range, you could pair this gift with some cheeses or cheese knives.
Order this cheese board today!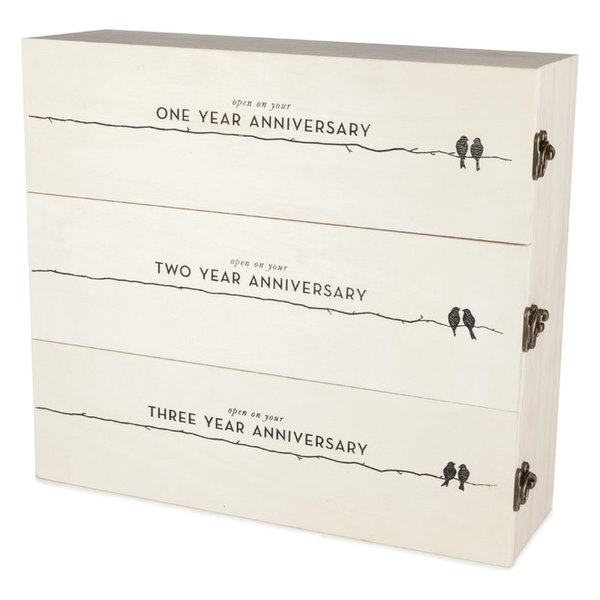 10. Anniversary Gifts
Here's a gift that keeps on giving for three whole years. This wine rack has three locked slots for three bottles to celebrate their first few years of marriage. They'll remember you, your memorable gift and your support of their union on each anniversary. Cheers to a long and happy marriage!